Snow Removal/Plowing
---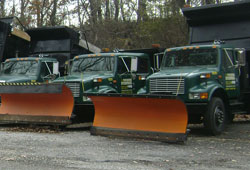 When it snows you need a responsive snow removal service that will allow you to continue business as usual making sure your property and streets are accessible. You also want to make sure that your property is cared for the way you expect and deserve, taking precautions to avoid damage to your asphalt/concrete. As an asphalt paving company during the majority of the year when it's not snowing, who better to care for your asphalt/pavement when you need snow removed from it.
H.A. Winchester Enterprises, Inc. is ready to help you manage your snow removal needs. We have trucks ready when the demand arises and can provide snow plowing contracts.
Contact us today to discuss your snow removal needs.