Excavation & Equipment Operator Rental
---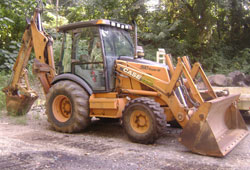 Whether your a property owner in need of an excavation contractor with the equipment and skilled operators to assist you with earthwork needs, or a plumbing, electrical, or other utility contractor in need of a excavation subcontractor to allow you to get the heavy equipment work out of the way so you can do your work, H.A Winchester Enterprises, Inc. (Winchester Enterprises) is available to help you meet those needs. Winchester Enterprises offers flexible options with either pricing by the job or by the hour.

Winchester Enterprises is an experienced and trusted source and has provided excavation work for various contractor and private owner needs including but not limited to: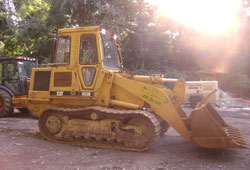 Trenching for Electrical Conduit and Plumbing/Sewage Line Runs
Septic System Excavation and Removal
Excavation around Existing Structures to allow for Waterproofing
Demolition of Buildings up to 3 stories and Haul Away
Lot Clearing
Grading for Buildings and/or Pavement
In fact, Winchester Enterprises has the heavy equipment and skilled operators to meet most common excavation and hauling needs including BobCat, Backhoe, Roller, and Dump Truck needs.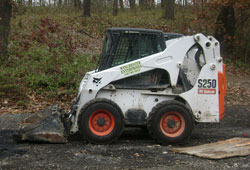 Contact us today to discuss your project.